As of October 2018, a new life insurance product "SENSUM Életbiztosítás" is available for NOVIS' clients in Hungary. The offer replaces the company's previously available product portfolio.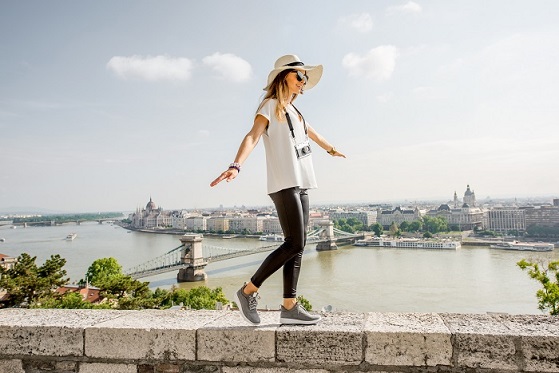 Based on experience gained in the local market, NOVIS was empowered to adapt the offer to specific market needs as well as the Hungarian National Bank's expectations. NOVIS has responded to all key concerns, which may have kept the prospective customer from purchasing the life insurance policy or could potentially cause client dissatisfaction over a longer period.
When choosing a life insurance product, clients are concerned whether they will be able to pay a defined annual premium for many years.
SENSUM Életbiztosítás
provides an opportunity to adjust the amount of the annual premium after three years.
Clients choosing
SENSUM Életbiztosítás
receive a starting bonus, which improves the performance of the product starting at the beginning of the contract. As a result, there is a higher account balance in a year's time unlike insurance products offered by competitors. The bonus becomes part of the surrender value by the 10th year of the contract.
In addition to an attractive bonus structure,
SENSUM Életbiztosítás
offers the opportunity to invest in internal funds of the Insurer (
NOVIS Insurance Funds
). The underlying assets of these funds significantly utilize renowned ETFs (Exchange Traded Funds) offering the possibility to invest into specific indexes of top companies in certain areas. Clients may also choose interesting insurance funds and gain access to less common underlying assets, including the NOVIS Digital Assets Insurance Fund which contains cloud computing enterprises.
NOVIS' new Hungarian product is available not only for private individuals, but also for organisations willing to widen social packages for their employees or owners by adding life insurance.
NOVIS launched its sales in
Hungary
in 2014 when a very attractive tax support regime for life insurance was introduced. The basic product was adapted to fulfil all tax requirements and market expectations. Since then, NOVIS has experienced stable growth in the local market. Hungary remains one of the best-performing countries for NOVIS even after several years of rapid international expansion resulting in active operations in 11 European countries.
NOVIS' market success is based the company's organic flexibility and its ability to focus on client needs when developing its product. NOVIS genuinely cares about making sure every client is satisfied and is getting the most out of his/her contract. Moreover, NOVIS' products are distributed exclusively through independent distribution networks in each market. These close personal partner relations as well as an individualized approach make a significant contribution to its local success stories.