NOVIS has launched a new life insurance product in Italy called "Universal Life" replacing its "Wealth Insuring" offer (which entered the Italian market in May 2017).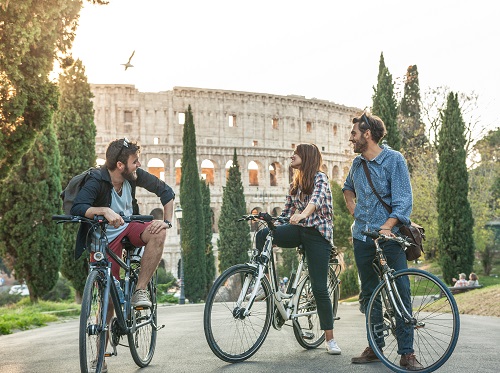 Universal Life
incorporates important feedback from clients, distribution partners, the local regulator and lawyers, and fully meets the expectations of all involved stakeholders. It represents a unit-linked product, which is a combination of insurance and an investment vehicle.
Universal Life
offers a wide variety of options both in terms of insurance coverage and investment possibilities. The available risk coverage includes the ability to increase the guaranteed sum insured in case of death as well as adding accident, and/or illness and operations coverage. All insurance coverages can be extended to other insured persons.
Policyholders have an opportunity to invest into a range of internal funds of the Insurer (
NOVIS Insurance Funds
), including one with capital and yield guarantee. NOVIS Insurance Funds have a synthetic risk indicator from 1 to 6 on a 7-grade scale introduced by the European Union. This makes
Universal Life
suitable for investors ranging from conservative on up to those who are prepared to take on high risk in order to potentially gain extraordinary returns on their investments.
The underlying assets of the funds primarily utilize renowned ETFs (Exchange Traded Funds) offering the possibility to invest into specific indexes of top companies in certain areas. In addition, clients can gain access to less common underlying assets with, for example, the NOVIS World Brands Insurance Fund which focuses on growth of companies with significant brand value. The NOVIS Guaranteed Growth Insurance Fund is tailor-made for more conservative clients and invests in EU country government bonds. It offers a capital guarantee as well as a fixed appreciation of the investment for 12 months as announced by the Insurer on its website.
Similar to NOVIS' other products,
Universal Life
utilizes an insurance account (resembling a bank account), which records incoming premium payments, performance of NOVIS' Insurance Funds as well as fees for risk coverage and administrative costs.
The new offer for Italian clients is based on the
'Pentagon of Innovations'
which embraces key inventions that serve as the basis for all NOVIS' products across Europe.
NOVIS quickly established stable growth in the
Italian
market. In just a year and a half from inception, it became the second strongest performing market in NOVIS' portfolio.
NOVIS' market success is based on the company's organic flexibility, and its ability to focus on client needs when developing its products. NOVIS genuinely cares about making sure every client is satisfied and is getting the most out of his/her contract. Moreover, NOVIS' products are distributed exclusively through independent distribution networks in each market. These close personal partner relations as well as an individualized approach make a significant contribution to its local success stories.